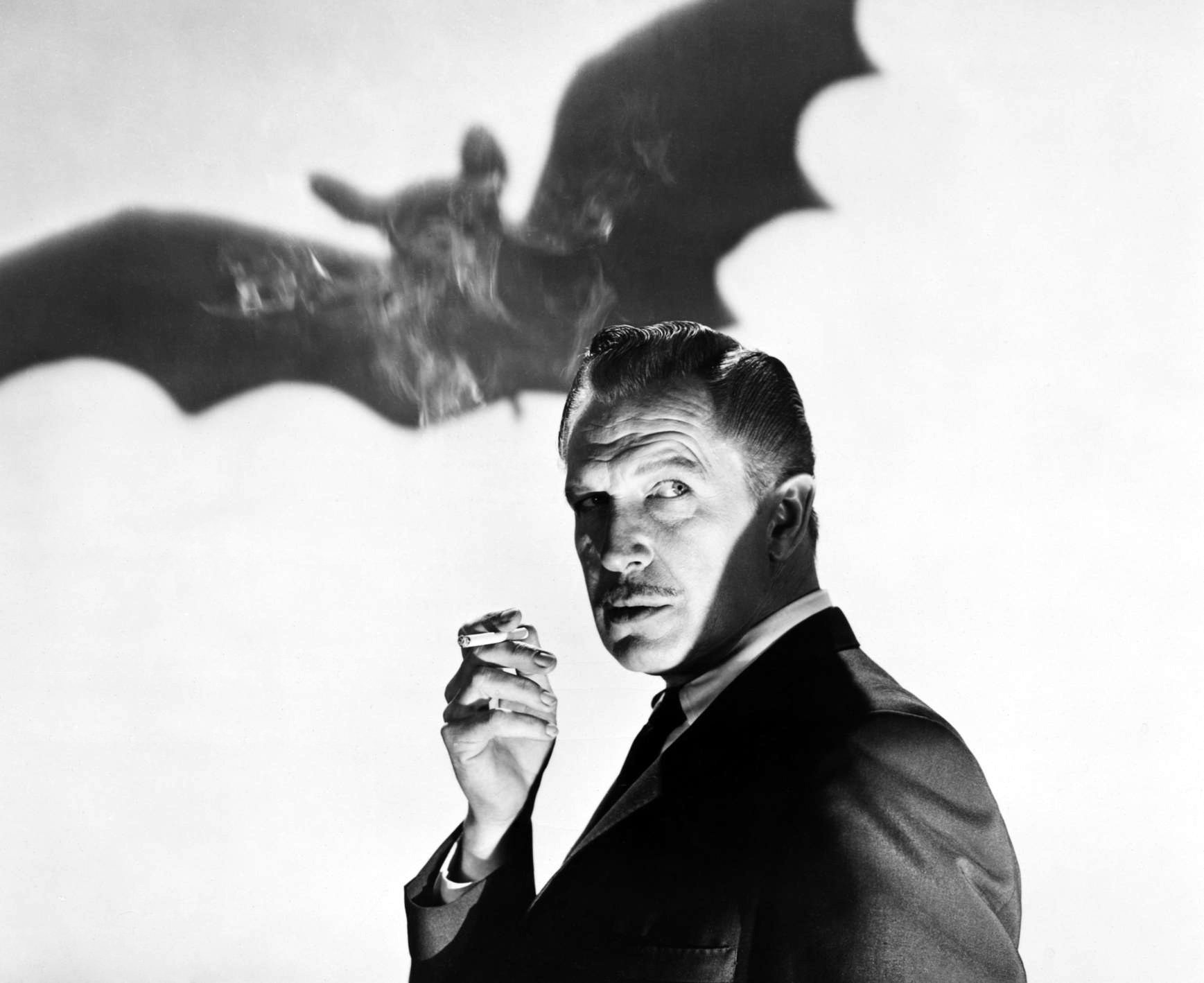 It just wouldn't be proper for the month of October to go by without giving a notable mention to the master of all things disturbing and eery, Mr. Vincent Price.

The man has become synonymous with anything Halloween related due to his amazing work in countless horror films we have all come to love. No matter how cheesy and low grade some of them may have been due to low budgets, his movies still gave you a sense of awe at his suave delivery and encapsulating way he grabbed your attention with that stark voice of his. He also could scare the living daylights out of you whenever he threw that disturbing trademark glare of his.

If you subscribe to Turner Classic Movies, they will be honoring this amazing actor as the star of the month for October by showing every Thursday some of his most notable films like House of Wax, House on Haunted Hill, and The Tingler to help get you into the Halloween spirit!

I have yet to see any other actor measure up to the intelligence, caliber, and level of CREEP as Vincent Price did, which to me makes him not only the Master of Macabre but another trailblazer in the art of character acting. Not only was he an amazing actor but was just an all around cultured man who had a great love for the arts and lived just as eccentrically as the characters he portrayed.
Vincent Price
May 27, 1911 – October 25, 1993
Ten Facts About Vincent Price
1. Majored in Art History at Yale but after teaching for a year he entered the University of London intending to study for a Masters Degree in Fine Arts. Instead, he was drawn to the theater and began as a character actor working in theatre company's such as Orson Welles's Mercury Theatre.
2. First role into the horror genre was in 1939 Boris Karloff film "Tower of London".
3. One of his most notable film
s
, "Houes of Wax" was the first 3-D film to land in the 1953's Top Ten at the North American box office.
One of my favs of his, high creep out factor with authentic special effects!
4. From 1962 to 1971, Sears-Roebuck offered the "Vincent Price Collection of Fine Art," selling about 50,000 pieces of fine art to the general public. Price served as consultant and selected and commissioned works for the collection, including works by Rembrandt, Pablo Picasso and Salvador Dali.
5. Price was an avid art collector and donated hundreds of works of art and a large amount of money to East Los Angeles College in the early 1960s in order to endow the Vincent Price Art Museum there. The museum was built to house art works and present exhibits where the collection contains over 9,000 pieces valued in excess of $5 million.
6. Price denounced racial and religious prejudice as a form of poison and claimed Americans must actively fight against it because racial and religious prejudice within the United States fuels support for the nation's enemies.
7. Was later appointed to the Indian Arts and Crafts Board under the Dwight D. Eisenhower Administration which he called the appointment, "Kind of a surprise since I'm a Democrat."
8. Became an Honorary Board Member and strong supporter until his death, of the
Witch's Dungeon Classic Movie Museum
which features detailed life-size wax replicas of characters from some of Price's films, includin
g
"The Fly", "The Abominable Dr. Phibes", and "The Masque Of Red Death".
9. He was notoriously superstitious always joking that he kept a horseshoe, a crucifix and a mezzuza on his front door.
10
.
Was also a noted gourmet cook authoring several cookbooks and even hosted a cookery TV show,
Cooking Pricewise.
Let's face it, the man did it all and very stylishly might I add! And be sure to catch the Turner Classic Movie Channel every Thursday this month to get your fix on all of his classic horror films!


XOXO
-M