"The sole job of the director is to provide guidance, clarity, and sanctity to the actors then shut up and let them perform." -M
In my ongoing quest to help promote film preservation and the importance of Golden Age Cinema and the history of some of its players, I wanted to focus on an artist whose job was to create and mold the pictures he worked on, acting as the Captain of the ship - the role known as "Director". This artist deserves an honorable mention in the HGA series because his name has seemed to become over shadowed by the great, influential films he did mostly in the 30's and 40's and his contributions downplayed by the presence of many of the infamous stars he worked with.
So this HGA's post is in honor of a man who cultivated some of the greatest talent in the history of cinema:
July 7, 1899 -
January 24, 1983
Top Facts On George Cukor
1. In 1928, Paramount Pictures signed him to a six-month apprenticeship where he would coach the cast of "River of Romance" to speak with an acceptable Southern accent.
Soon after in 1930, he co-directed three films at Paramount, which led to his solo directorial debut with "Tarnished Lady" starring Tallulah Bankhead in 1931.
2. Earned a reputation as a Director who could coax great performances from actresses and became known as a 'woman's director', a title he resented. Despite this reputation, he oversaw more performances honored with the Academy Award for "Best Actor" than any other director.
3. One of Cukor's first ingenues was actress Katherine Hepburn whose looks and personality left RKO officials at a loss as to how to use her. Cukor directed her in several films and became close friends off the set.
With Hepburn
4. Cukor was hired to direct "Gone With The Wind" in 1936. He spent the next two years involved with pre-production duties, including supervision of the numerous screen tests of actresses to portray Scarlett O'Hara. Cukor favored Hepburn for the role, but producer David O. Selznick was concerned about her reputation as 'box office poison' and would not consider her without a screen test, which the actress refused to do thus costing her the role.
5. Between his "Wind" chores, after its original Director Richard Thorpe was fired, Cukor spend a week working on "The Wizard of Oz". Although he filmed no footage, he made crucial changes to the look of Dorothy by eliminating Judy Garland's blonde wig and adjusting her makeup and costume, encouraging her to act in a more natural manner. Additionally, he softened the Scarecrow's makeup and gave the Wicked With of the West a different hairstyle as well as altering her makeup and other facial features, thus greatly contributing to the success of the final film.
Original wardrobe test shots for Dorothy and Scarecrow
6. Cukor spent many hours coaching Vivien Leigh and Olivia de Havilland prior to the start of filming "Gone With The Wind", but Clark Gable resisted efforts to master a Southern accent. Selznick's mounting dissatisfaction with Cukor's slow pace and quality of work grew. Cukor was an honest craftsman and could not do a job unless he knew it was a good job and felt right. Unfortunately, he felt he was failing as things were not coming together as they should causing him to be convinced that the script was the trouble. So George just told David he would not work any longer if the script was not better and he wanted the [Sidney] Howard script back because he would not let his name go out over a lousy picture.
7. Selznick had already been unhappy with Cukor for not being more receptive to directing other Selznick assignments and four months before principal photography for "Wind" began, Selznick flirted with the idea of replacing him with Victor Fleming. Cukor was eventually relieved of his duties, but he continued to work with Leigh and de Havilland off the set. Selznick's friendship with Cukor had crumbled slightly when the director refused other assignments, including "A Star Is Born" (1937).
8. Cukor's dismissal from "Wind" freed him to direct "The Women" (1939), notable for its all-female cast, followed by "The Philadelphia Story" (1940), starring Katharine Hepburn. He also directed another of his favorite actresses, Greta Garbo in "Two Faced Woman" (1941), her last film before she retired from the screen.
Cukor with the "Little Women" cast
9. In 1942, at the age of forty-three, Cukor enlisted in the Signal Corps. where he produced training and instructional films for army personnel. Because he lacked an officer's commission, he found it difficult to give orders and directions to his superiors. Despite his efforts to rise above the rank of Private, he even called upon Frank Capra to intercede on his behalf—he never achieved officer's status or any commendations during his six months of service.
10. Two years later, Cukor achieved one of his greatest successes with "My Fair Lady". Throughout filming there were mounting tensions between the director and some of the crew but Cukor was thrilled with leading lady Audrey Hepburn, although the crew was less enchanted with her diva-like demands. The film won him the Academy Award for "Best Director", the Golden Globe Award for "Best Director", and the Directors Guild of America Award.
11. In 1976, Cukor was awarded the George Eastman Award for distinguished contribution to the art of film. He directed his final film, "Rich and Famous" (1981) at the age of eighty-two.
With Joan Crawford
12. His most notable project in the 60's was the ill-fated "Something's Got To Give". Cukor liked leading lady Marilyn Monroe but found it difficult to deal with her erratic work habits, frequent absences from the set, and the constant presence of her acting coach, Paula Strasberg on set. After thirty-two days of shooting, the director had only 7½ minutes of usable film. The production came to a halt when Cukor had filmed every scene not involving Monroe and the actress remained unavailable due to her attendance at the John F. Kennedy birthday celebration in New York. The studio fired her and hired Lee Remick to replace her, prompting co-star Dean Martin to quit, since his contract guaranteed he would be playing opposite Monroe. With the production already $2 million over budget, the studio pulled the plug on the project.
With Monroe
George Cukor, a man of life, creative inspiration, and most of all worthy of his talents which gave us some of cinema's most memorable films.
Be sure to check out these great classics directed by George Cukor: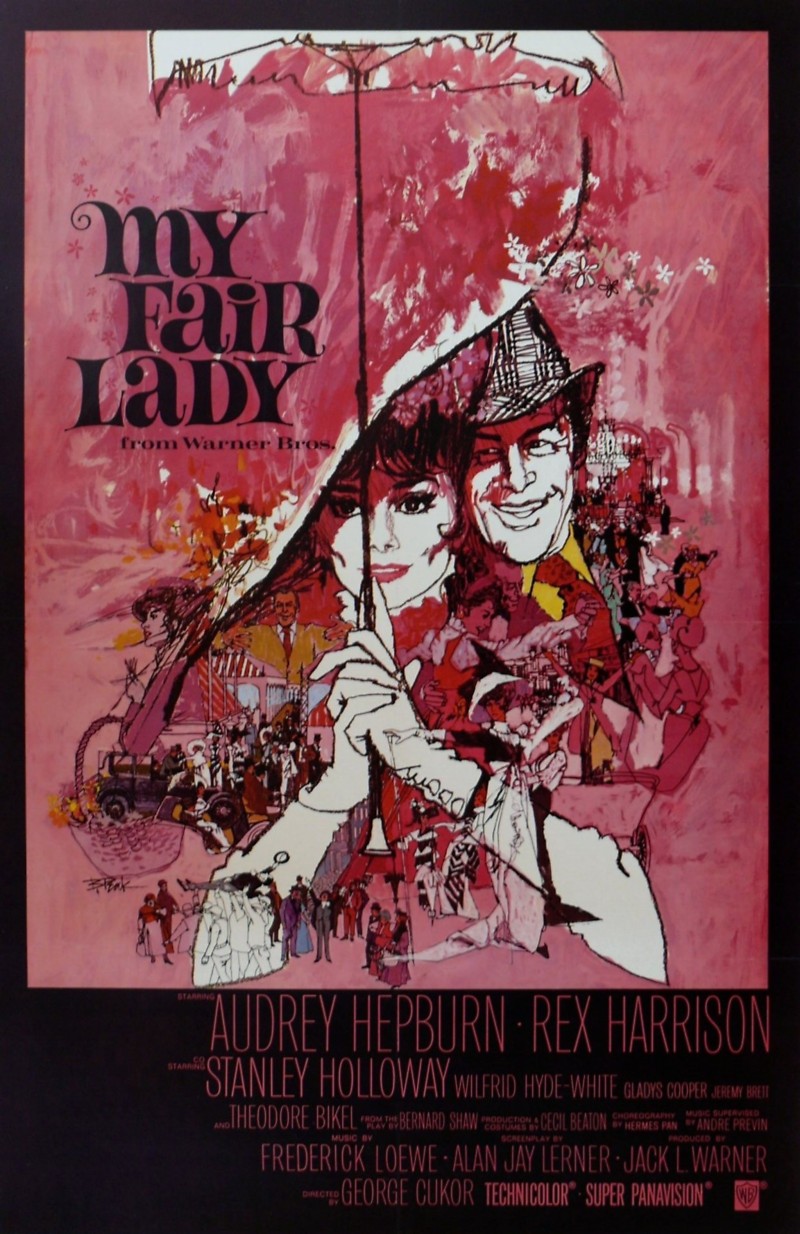 XOXO
-M